This post is dedicated to my favorite director, artist, animator, producer, and screenwriter of all time:
Hayao Miyazaki.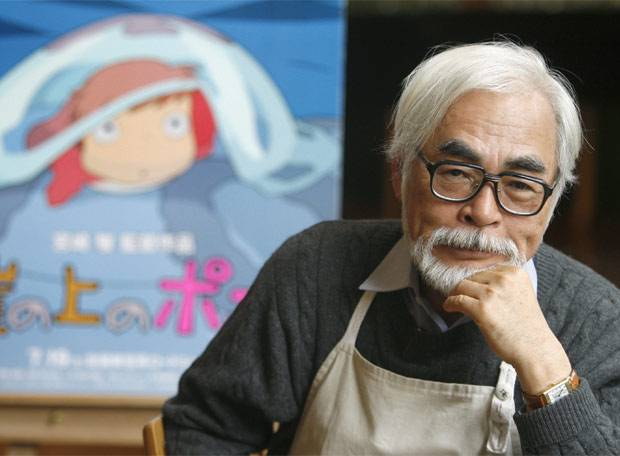 Recently, I've heard the news that Miyazaki might have made his last film and it's being released nationwide this Friday (the English version).
"The Wind Rises"
I found information on this film from
The Wall Street Journal: Speakeasy
where it also contains a small clip from the movie that really makes the audience want more. I wanted more; this was the website I immediately thought of:
IMDB
. The film received an 8.1! Whereas, the average movie gets a good rating of 6.5. Therefore, I KNOW it's going to be good. Even though I don't really need any persuading since it's a Hayao Miyazaki film.
Plot, cast, trailer, all can be found on imdb.com. I can't give my own review yet because I haven't seen it yet. But readers should expect much praise when I do write on it. From the preview, the story seems like it's going to be a nice love story.
However, with the good news of this film, I also read somewhere that it might be the last film of Hayao Miyazaki. But the news might be incorrect. This website I just found might shed some light to all those interested:
Miyazaki Retires?
My favorite of these include Nausicaa of the Valley of the Wind, Castle in the Sky, My Neighbor Totoro, Kiki's Delivery Service, Princess Mononoke, Spirited Away, Howl's Moving Castle, Ponyo, and hopefully The Wind Rises.
What I'm worried about it the fact that it'll be a historical fiction in 'The Wind Rises' and usually what attracted me a lot to Miyazaki's films was the magic. It filled my child-like hunger for fairy tales.
...
As I'm writing all this, it makes me curious. Who is Hayao Miyazaki? What kind of person is he? How tall? Is he introverted or extroverted? How did his childhood influence his career? Maybe I could interview him. I'm so used caring only about him as a director, I didn't think of him as a complete person. He has a wife and two sons. But other than that, I need to do more research.
Ta ta for now.